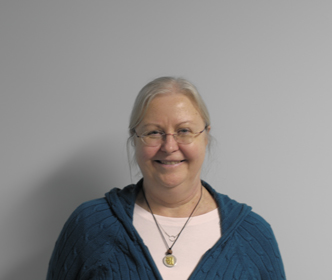 Hello! My name is Dr. Susan Grey Smith and I am a Licensed Marriage & Family Therapist (LMFT) and founder of the Glencairn Center in Lexington. I have been in private practice at Glencairn since receiving my PhD from Texas Tech in 1996. I have over 30 years of experience working in human services.

I have taught undergraduate and graduate level classes at several universities including human sexuality, life-span development, adolescent development, family stress, children and adolescents in therapy, and relationship therapy. My background in development and systems theory informs my work.
I treat a wide range of problems, listen closely to your concerns, and understand that we do not exist in a vacuum. Rather we are interconnected on this planet with each other and all other life forms.

Lately I have been focusing my therapy on emotional regulation and raising emotional IQ. I have become a firm believer in practicing mindfulness relaxation including meditation practice to help with this process. I have been meditating regularly for the past seven years and I can teach you these skills too.

In addition to my therapeutic work, I have extensive experience working with the courts. My forensic family practice allows me to conduct evaluations and report to attorneys and judges in a variety of venues.
Referral Sources

Family, Juvenile, District, Circuit Court and Federal Court
Psychiatric Hospitals

Cabinet for Families and Children
Department for Juvenile Justice
Department for Public Advocacy
UK Dept of Psychiatry

Defense Attorneys
Clergy
Insurance
Humana
Anthem
Aetna

Cigna
United Healthcare
Medicaid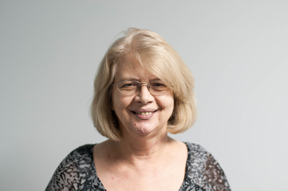 Hello! My name is Garnetta Nickell but everybody calls me Garnie. I graduated Phi Beta Kappa in 2008 from Eastern Kentucky University with a Masters of Arts in Mental Health Counseling. I am a Licensed Professional Clinical Counselor (LPCC) in Kentucky. I am a member of the professional mental health honor society, CSI Sigma Iota.

I completed a graduate internship with the Department of Juvenile Justice working with adolescents and their families. I also completed an internship at Glencairn with Dr. Smith and specialize in treating children and adolescents.
My approach to counseling uses knowledge from several psychology models. I focus on understanding the needs of my clients while activating strengths you already have to solve your own problems.

Over all, I view my role as a therapy partner, a facilitator of a process that may at times feel uncomfortable or confusing. My emphasis is always on providing a safe space and healthy structure for you to do the challenging work of examining old conditioned patterns.

As my client I will support and encourage you as you pursue your goals and achieve more mental clarity. I will use my life experience and expert knowledge as a mirror to help you gain an honest, reality-based perspective of yourself and your world.
Copyright © 2012-15 Glencairn Marriage & Family Therapy Center, Inc., All Rights Reserved.
Mail: Glencairn Marriage & Family Therapy Center Inc. 501 Darby Creek Road Suite 67., Lexington, KY 40509, USA.
Tel. (859) 263-4687